Family owned and operated, expanding families one pet at a time!
Check out our newest selection of pets!
Look for our Beautiful, Playful, Healthy available pups at The Perfect Pup.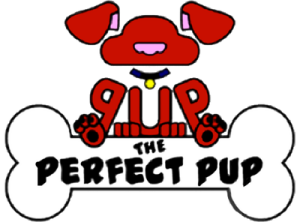 Our Features
About Us
Check out what we're all about! Read how it all started!
Puppy Package
Every puppy goes home with our puppy package. Learn about it here!
Services
Check out all the different services we provide for your pets!
Contact Us
We love to hear from our customers, let us know how we're doing!

Awesome People!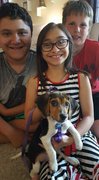 My 13-week old beagle adopted me on June 6, 2016. Christine and her son, Chris, were just awesome. The adoption process was fast, comprehensible and simply outstanding. Chris gave us more toys and an extra collar for no extra cost. He even placed the collar around my puppy's neck for us. Christine helped my daughter and I get all the things we needed inside my car. I am so happy with my quadruped son!!!! God bless the staff and the company!!!
Cheryl E
Love the Perfect Pup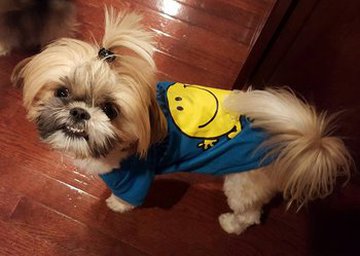 I absolutely love this store! Everytime you go in the employees are very friendly and knowledgeable. I got my Shih Tzu here about 3 years ago and he is perfect :) I tell all my family and friends about this place. I would definitely buy again from here.
Alexa P
Indy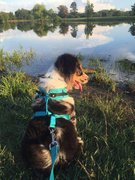 I got Indy almost one year ago now at The Perfect Pup. He's sweet, beautiful, smart, & very well behaved. The staff was very friendly when we picked him up and very informative. Thank you for connecting me with my best buddy. He's a great dog and I appreciate how helpful you were!
Jess
Love my Fur Baby!!!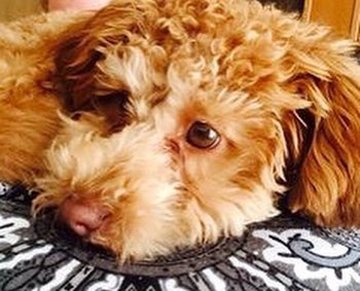 I went into the Perfect Pup one day to look at a puppy I saw on the website. I walked around and fell madly in love with a puppy that I had no intentions of even looking at. I picked him up and he stole my heart. He is perfect! I've had him now for 9 months and he's enriched my life so much. I've had dogs in the past but he is my first puppy. A lot to learn in the beginning and at times have tested my patience but the love he has for me and my family is priceless. The Perfect Pup was a huge help in the beginning because I felt like I wasn't doing the right thing. My experience was truly an amazing one. When the time is right, the Perfect Pup will have our business again! Thank you so much! Fozzi is so happy with us and we are so happy with him!
Angel, Selina and Fozzi A
Wonderful Place, Wonderful People !!!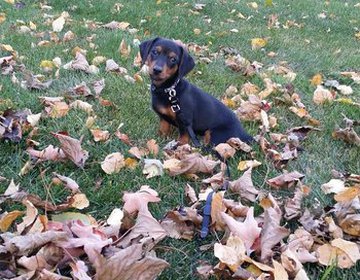 We had been visiting this store for quite sometime and when we moved into our new home we finally purchased our first Puppy from them. Our Chiweenie Harley is a awesome Puppy, with such a big personality. Thank You so much!! We knew he was the one after our daughter fell in love with him and you made the process so quick and easy so we could surprise our daughter with him !!
Rocky & Bethany R